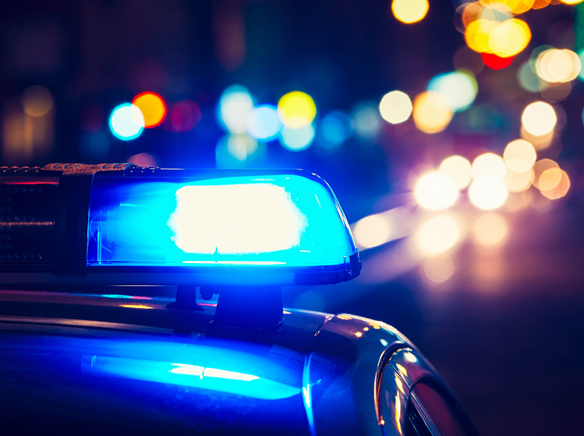 LOS ALAMITOS
Aug. 3
Disturbing subject – 12:03 p.m. – Wallingsford Rd./Katella Ave.
Caller reported a male subject who was throwing his boots at vehicles. Another caller reported the same subject. The subject was described as a white male, in his 30s, wearing a baseball cap and dark colored clothing. The same subject was believed to be the subject of a call the day prior. The subject was moving towards Long Beach when patrol contacted him. The subject was advised and agreed to comply.
Aug. 4
Suspicious person – 10:18 a.m. – 1000 block of Regan St.
Caller reported a white female, in her 30s had gone into Casa Youth Shelter half naked. The shelter had given the woman clothes but she did not put them on. The subject had a baby stroller and was confused and talking about conspiracy theories. Patrol contacted the subject, who checked out ok.
LA PALMA
Aug. 9
Patrol check – 3:03 p.m. – La Palma/Walker
Caller reported a black male with a hooded sweatshirt with his hands in his pockets who was walking though the Walmart parking lot from La Palma Ave. the subject was wearing grey sweats and carrying a subway bag. Patrol contacted the subject who checked out ok. The subject was a juvenile who had family at the La Palma Towers.
Aug. 9
Burglary report – 12:50 p.m. – 8500 block of Santa Margarita
Caller reported two subjects, both white males, who appeared to be tampering with the lock. One of the subjects appeared to have a bag of tools at his feet. The caller was no longer in the area. Patrol checked the building and found the front door locked and secure. There were two key lock boxes on the door. The rear and side of the building checked out ok as well. There were no signs of forced entry.
CYPRESS
Aug. 9
Transient—7:49 a.m.—Graham St./Ball Rd.
A woman was carrying bags, talking to herself and waving her arms. Police spoke with her. She was a transient, new to the area. She was advised and agreed to comply.
Grand theft report—8:23 a.m.—no address given
A guest at a hotel reported that overnight, someone had taken approximately $1,193 worth of tools from the bed of his truck in the parking lot. They had cut the chain holding them in place. Prosecution was desired. A report was taken.
Vehicle burglary—10:35 a.m.—9300 block of Valley View St.
Someone had broken into the reporting party's car, taking at least one car seat, and keying a derogatory message about Immigration and Customs Enforcement on the hood. The car owner was a government employee.
Transient—3:33 p.m.—6000 block of Lincoln
A male transient was asleep at a bus stop in front of a business with his buttocks exposed. Police responded.
Aug. 10
Keep the peace—12:43 a.m.—6200 block of Lincoln Ave.
There were unregistered guests in a room at a hotel. They were not the people that had paid and registered for the room. The reporting party wanted them to leave. Police assisted.
Family disturbance—1:42 a.m.—5400 block of Oxford Dr.
A daughter and mother were in a verbal fight. The daughter, allegedly a drug addict, had just moved in with her mother from out of state. Their neighbor had also called to report that this fighting had gone on for multiple nights. Police assisted.
Suspicious person—3:25 a.m.—Bloomfield Ave./Lincoln Ave.
There were reports of three male subjects out on the street, one of whom was holding an axe. Police were unable to locate them.
Family disturbance—11:35 p.m.—4500 block of Marion Ave.
A woman was in a disturbance with her husband. He was in a different room in the house, and she said that he was drunk. Their son was also home. The son and mother began fighting. The woman was being uncooperative on the phone, and the line was disconnected. Police called her back. She repeatedly said that her husband wanted to hit her, but he did not. They went to the house, and spoke with the husband and wife. The disturbance had been verbal only.
Aug. 13
Domestic violence report—12:17 a.m.—4900 block of Ariano Dr.
A woman reported that her husband came after her with a knife, took her phone and stood over her with a baseball bat and threatened to break her legs. The man was taken into custody.
Disturbing subject—8:36 a.m.—6800 block of Katella Ave.
A female employee was yelling at an employee inside a business. The business had had ongoing problems with this female. She left and was gone by the time police arrived.
Suspicious person—5:05 p.m.—9200 block of Bloomfield
A man was walking slowly around an apartment complex that he did not live in, and looked in a carport, in a way that made the reporting party think he was looking for something to steal. Police were unable to locate him.
Aug. 22
Suspicious circumstances—2:10 a.m.—1000 block of Saint George Cir.
A man believed he heard someone trying to get into his house. He found a window ajar also, and believed he scared them off. Police were unable to locate anyone in the area, and counseled the caller.
Identity theft—9 a.m.—6000 block of Nauru St.
An unknown suspect used an individual's information to attempt to open a Bloomingdale's account, and then used the individual's Macy's card to make purchases. The caller was counseled and a log number was issued.
Vehicle fire—10:50 a.m.—6000 block of Orange Ave.
An individual saw a fire in the trunk of a car at a Shell station. The flames spread nearer to a nearby apartment complex. Traffic lanes were shut down and the fire was put out. OCFA handled it.
Suspicious person—11:40 a.m.—5700 block of Orange Ave.
A man was talking to himself and going in and out of the girls restroom. The reporting party said the man did not appear to be transient, just possibly under the influence of something. Police spoke with the man.
Criminal threats report—4:51 p.m.—5400 block of Twin Lakes Dr.
An individual had been receiving messages and threatening pictures from an unknown suspect on Instagram, saying they would harm the individual and their friend. A report was taken.
Welfare check—4:53 p.m.—no address given
A man was laying on a bench in front of a Korean restaurant, across the street from Forest Lawn. Police checked on him. He then went on his way.
DUI—4:57 p.m.—Cypress Police Department
It was reported that a couple was drinking alcohol in the parking lot, and then got rid of their trash in the cans in front of the Civic Center before driving off. Police were unable to locate them.
Suspicious occupied vehicle—11:19 p.m.—5000 block of Newman St.
A group was sitting in a vehicle smoking. Someone was heard saying something about meth. Police took Korissa Lovelady and Sheryl Jassel Pineda into custody, the former on health and safety violation charges, and the latter for "carrying a concealed dirk or dagger."